Bluetooth Mobile NFC Smart Magnetic Portable EMV Card Reader MPR110
General
MPR110 is a Bluetooth mobile card reader. It connects with mobile communication devices with Bluetooth and cooperates with mobile payment systems to enable mobile devices to read magnetic stripe cards and contact/contactless IC card information through mobile phone card readers, such as credit cards and debit cards, saving money conveniently and quickly. Safe completion of convenient payment application scenarios.
Features
Support BLE, SPP Bluetooth protocol
Multiple security guarantees: DES/3DES encryption, support for DUKPT key management
Low-power design, support for automatic shutdown
Provide SDK of IOS/ANDROID system, support secondary development interface of EMV/PBOC
Card type: dual track magnetic card, contactless IC card, contactless card
Anti-cutting machine function design, support remote firmware update.
Compliance with EMV / PBOC L1 & L2 certification regulations,Personal Payment Terminal Security Certification Specification;
Concise fashion, professional design, compact, stylish.

Specification
Interface

Bluetooth

Optional accessories

Dual mode:Support BLE protocol , SPP protocol, support IOS, Android 2.3 above systems

Single-mode:Support BLE protocol, support for IOS, Android 4.3 system

Color

Blue (color, logo can be customized)

Operating temperature

0 ºC ~ 55 ºC (32 ºF ~ 131 ºF)

Battery Capacity

3.7V, 120mAh

Rated voltage

3.3V DC

Peak Current:

80mA , 2h

Operating Current

30mA

Standby Current

23mA

Standby time

6h(The default is not connected 3min automatic shutdown)

Magnetic card

Tracks

1/2/3 track selectable

Head life

About 50 million times

Card speed

3 to 6 inches / sec

Card Compatibility

ISO 7811

IC card

Card Compatibility

ISO7816- (1-4) (T = 1, T = 0)

Dimensions

60mm(L)*43mm(W)*12mm(H)

Certification

EMV L1/L2, PBOC L1/L2
WHY CHOOSE US ? HCCTG,MAKE PAYMENT EASIER
Professional: We are 11-year professional payment solution provider and manufactuer.We have an experienced technical team of engineers,you will get Professional and High quality products from us and get good guarantee.
Cost-effective Price: we have the best price, cost-effective, good quality.
24/7customer service: We will handle all of your questions, any question just email us or call us, we will try our best to help you out.
SDK/API for the products:We will offer free SDK/API and technical assistance for your development.
Our products have certificates like EMV,PCI,CE, FCC etc.
Strong presence in ODM project:We have good and successful experiences of cooperating with the famous companies overseas.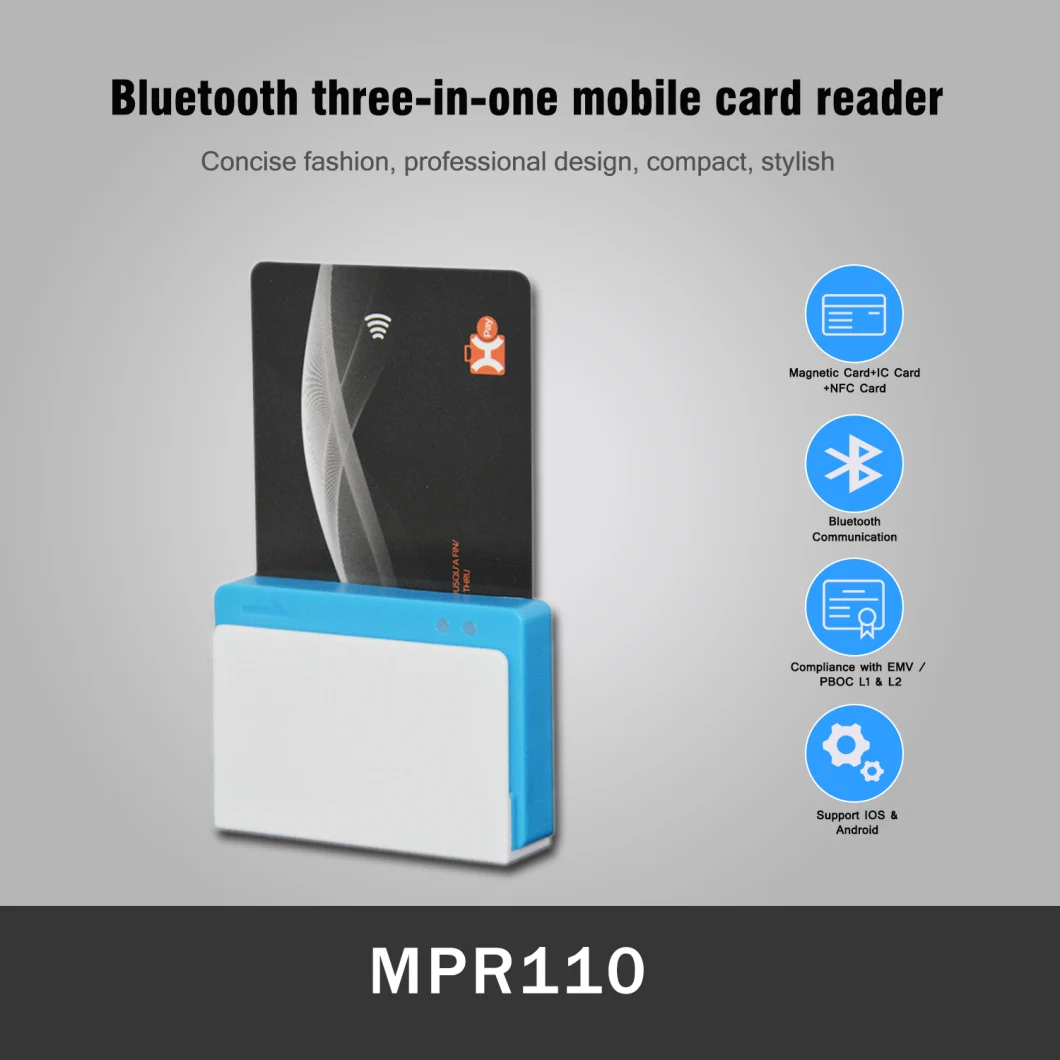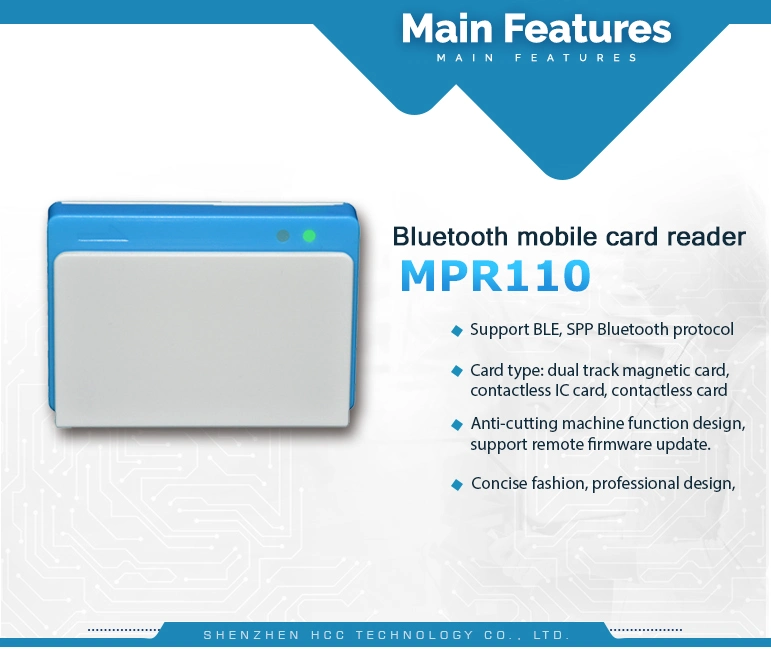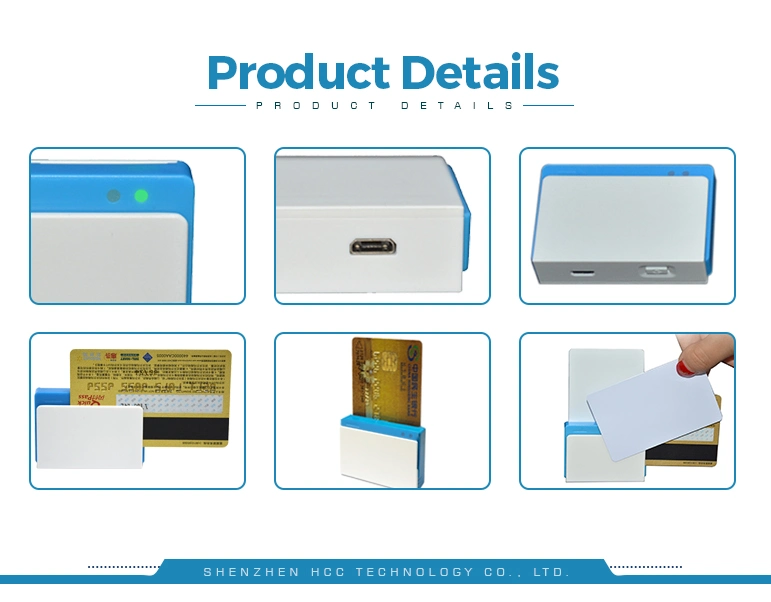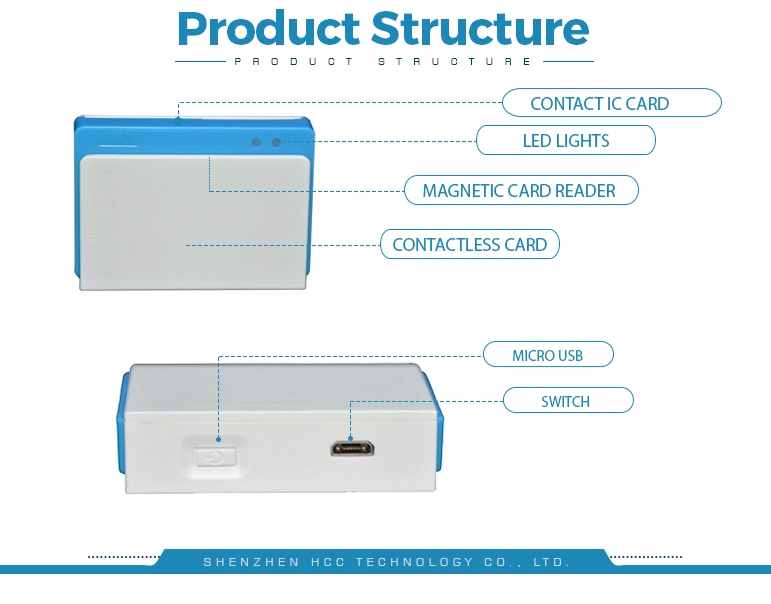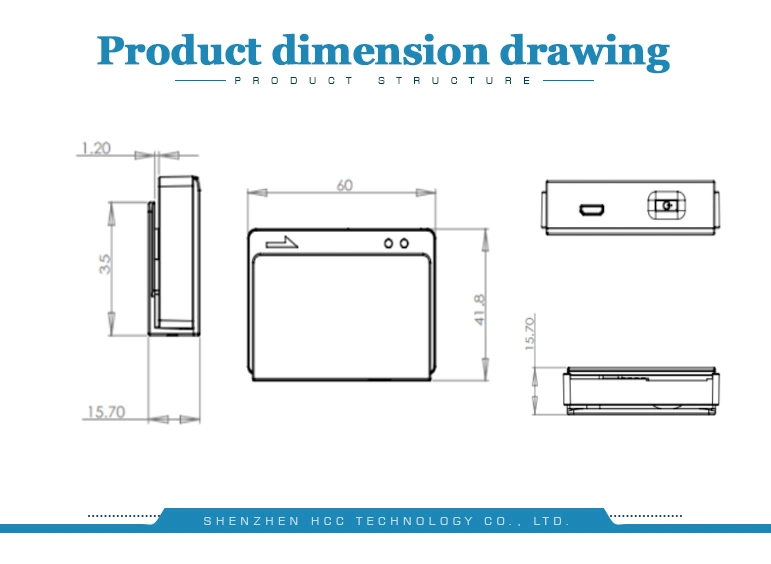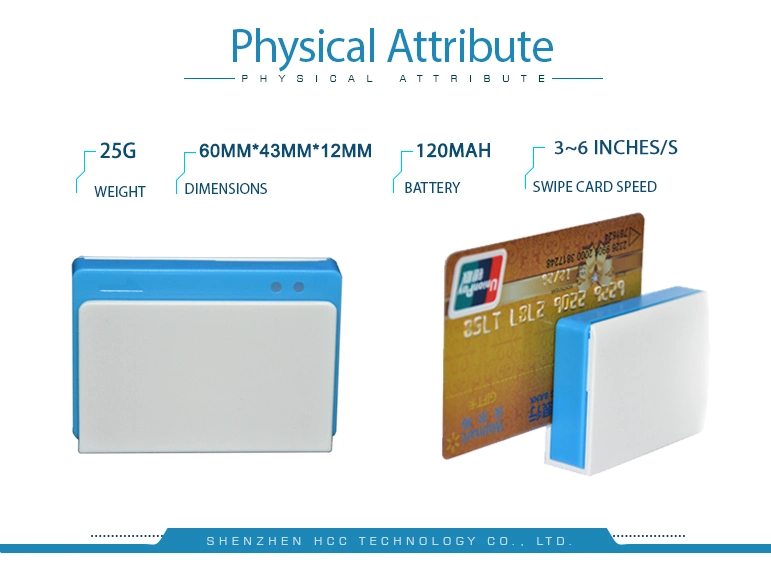 RECOMMENDATION: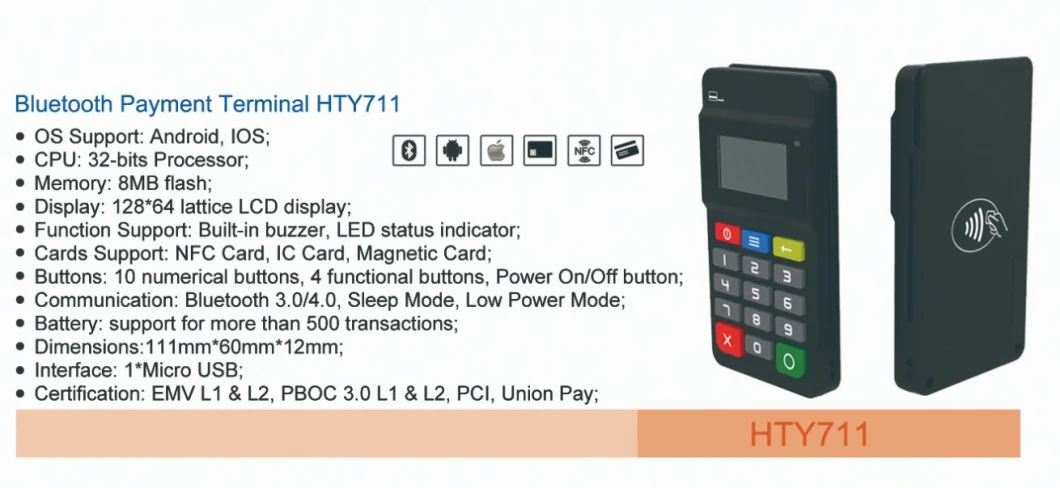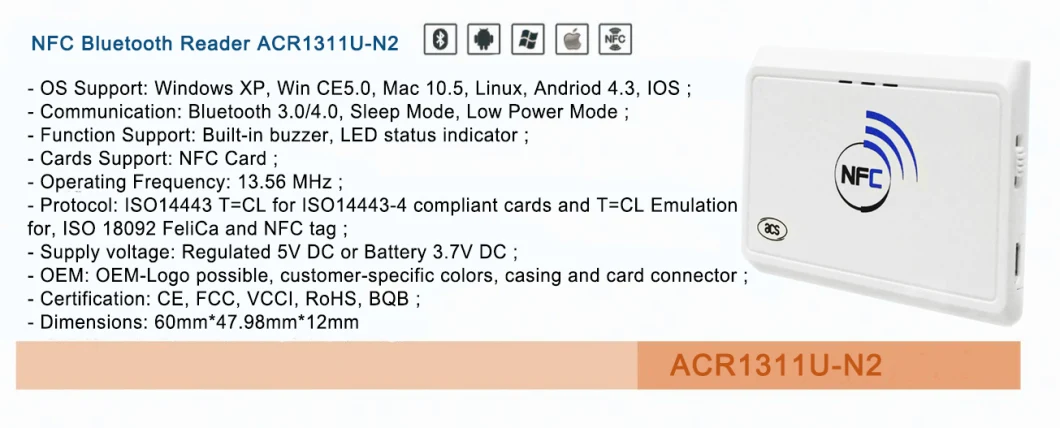 Company Profile