Standalone Biometric Reader Biometric device with Weigand 26/34
Specification:
CPU

32-bit DSP

Fingerprint sensor

Subminiature optical fingerprint scanner

Fingerprint activation method

optical

sensing

Fingerprint collecting area

17mm*19mm

Fingerprint capacity

3000

Card capacity

3000

Verification Method

Fingerprint, keypad

Identification time

< 1 second

Prompt tone

Human voice

Electric lock

Direct control

Relay

DC 12V±10%

Wiegand

Wiegand 26/34 Output

Door sensor

1-call detection

Alarm

Against tampering, door unclosed & unauthorized opening, 1-call alarm signal output (other alarms can be customized)

Shell

ABS

Operation temperature

-15ºC~65ºC

Dimensions

86*86*30mm

Gross Weight

0.65kg

Applications

SME, hotel, restaurant, real estate industry, government office, financial industry, educational and training institution
Overview:
FR-D86 offline
biometric access control,operating ease can be used offline. Operation of the machine through the keys and administrators,needn't to connect any PC can be easily login and delete equipment. 86 cartridge design makes installation more convenient and practical applications,it is small offices, shops and residential (indoor or outdoor) best choice.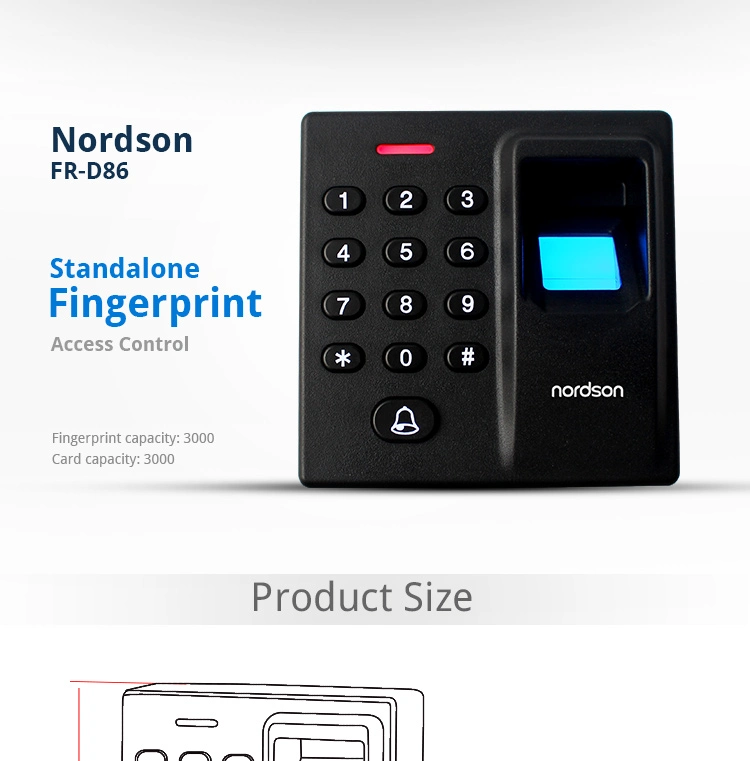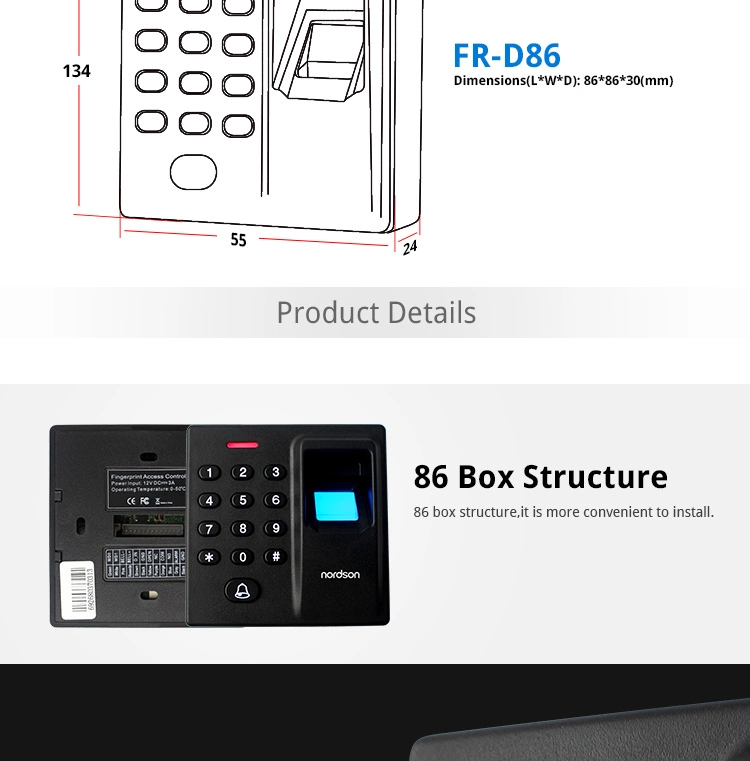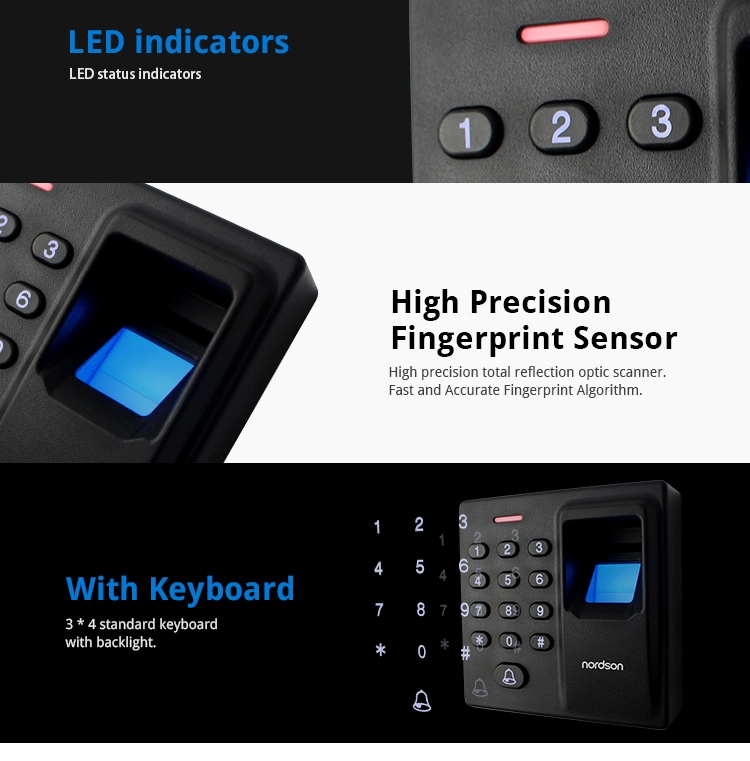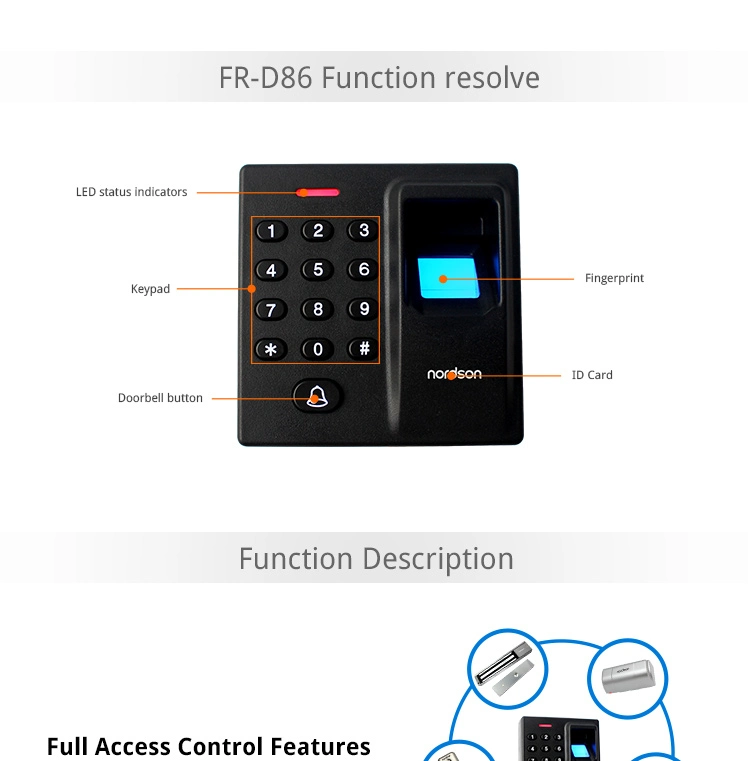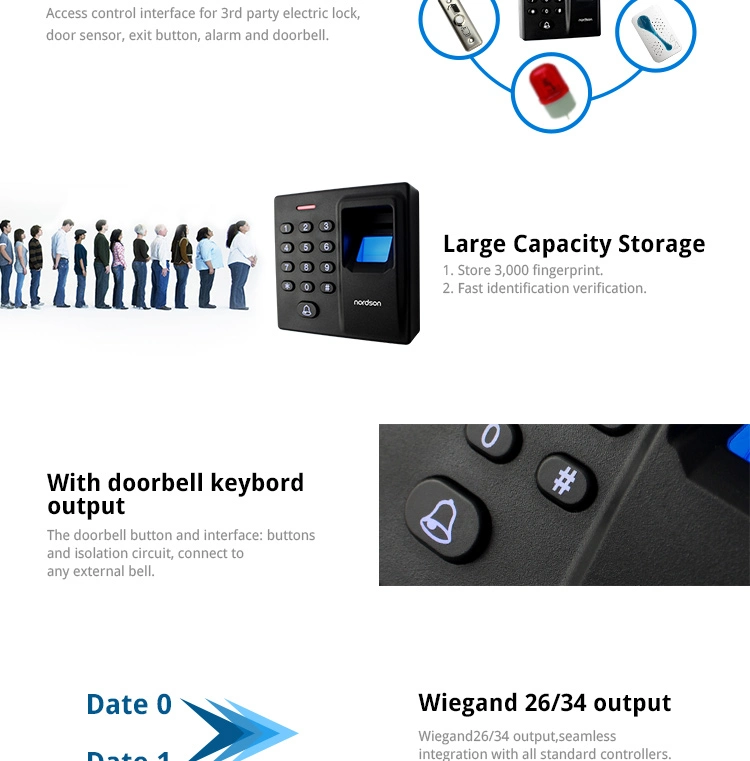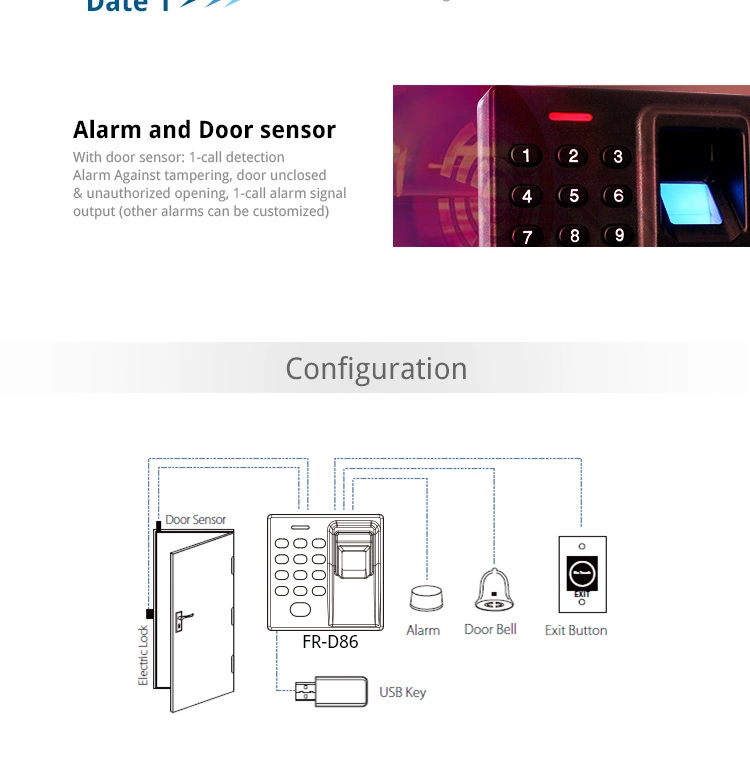 Function:
1.86 box structure,it is more convenient to install
2.capacitance induction fingerprint readers,standby dormancy
3.standard built-in RFID card and 125 KHZ,optional Mifare,realize the combination of card and fingerprint
4.internal direct electric lock control,switch out,door magnetic detection (independent control mode)
6.a variety of alarm function: tamper alarm,illegal door alarm, door alarm delay
7.Wiegand output,seamless integration with all standard controllers